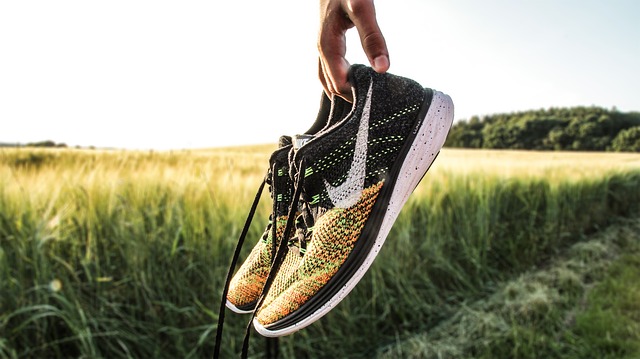 Nike is a super brand that is recognizable by most people across the globe. With so many sports stars merchandising their products from sweatshirts to sneakers and tracksuits, the brand is now synonymous with success.  This was not the case from the start. Like most success stories, there is a humble beginning to be told too. The story behind Nike is an inspiration to many and proof that no dream is too small.
The First Pair of Shoes
Finding a pair of Nike shoes may not present a challenge now but it all began with the first pair of shoes.  The claim that the first pair of Nike shoes, known then as "Blue Ribbon Sports", was made for Phil Knight has been debunked by Otis Davis. Both men were coached as student-athletes by Bill Bowerman at the University of Oregon. According to Otis, the shoes did not feel right on his feet. This is not the case now with Nike shoes.
A Company was Formed
Phil Knight partnered with Bill Bowerman on January 25, 1964, to form Blue Ribbon Sports (BRS). The number of Japanese running shoes they sold in their first year of running the business was 1,300.  This figure is impressive considering the fact that the first set of employees had to make sales from the back of cars until they acquired an office in Santa Monica, California. By May 30, 1971, BRS evolved to Nike Inc. as we now know it.
Then Came The Logo and Slogan
Just in case you do not know, the famous logo of Nike is known as the "Swoosh". This popular logo represents everything that Phil Knight wanted and is now worth $26 billion on its own. The logo is said to represent the wing of the Greek goddess of victory – you guessed right, NIKE. Even in its simplicity, this fluid logo adopted by Nike Inc. in 1971 is able to convey motion and speed. The trademark got registered on January 22, 1974.
The popular slogan – Just Do It – appeared with the logo in the year 1988 and has remained present ever since. Both the logo and the slogan have become inseparable as the core of Nike's brand.
A Billion Dollar Company Emerges
From a company that had staff sell inventory from the back of their cars, Nike Inc. has become a multibillion-dollar corporation with lots of high-profile athletes sporting the brand.
Nike Inc. is worth about $29.6 billion according to Forbes in 2017. They also have about 44,000 people under their employment.  Next time when you see a Nike logo, remember that it all started with one pair of running shoes that was declared uncomfortable.